Tips on cleaning without chemicals
By Chemicals we are refering to chemicals that are harmful, ecologically persistent and highly toxic.
Cleaning without chemicals in The Kitchen
This formula gets rid of your stains in several minutes. Just scrub and rinse it off with vinegar and hot water:
1/2 cup of borax
1/2 cup baking soda
8 drops of rosemary, eucalyptus or tee tree essential oils.
1/2 cup of vinegar for rinsing
Combine the borax, baking soda, and essential oils in an airtight container and shake well to blend. Sprinkle a small amount of the powder into the sink and scrub with a damp sponge. Rinse the sink with vinegar, then with hot water.
Cleaning without chemicals – Porcelain sink saver
Make your old sink look new again with this formula. It gets rid of tough stains very easily.
1 part sage, rosemary, lemon balm, thyme, or mint , fresh or dried.
1 part water
Brew a strong infusion by steeping the herb in hot water for 2 to 3 hours. Strain, reserving the liquid. Close the sink drain and pour in the liquid, and allow to work for several hours or overnight.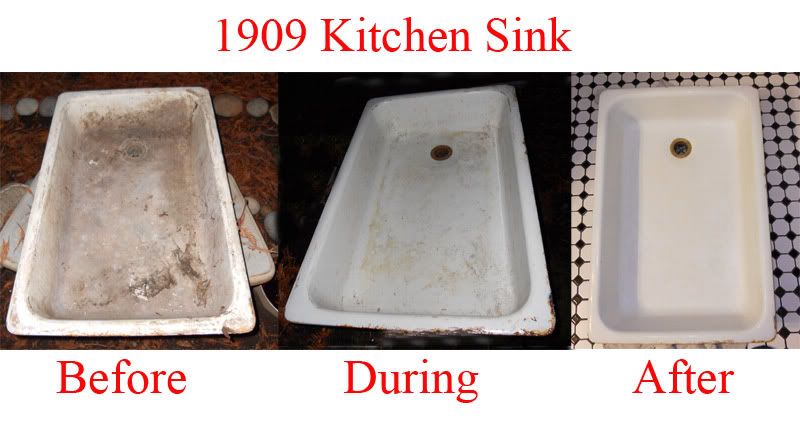 Note: if the stains persist then place 4 to 6 drops of your favorite essential oil directly on to the stain for a few minutes and then scrub the spot with baking soda sprinkled on to a damp sponge.
Cleaning without chemicals – Kitchen Appliances
Microwave cleaner
This formula can remove greasy stains from your microwave if your microwave has a glass turntable then remove and wash by hand.
1/2 cup of baking soda
1 teaspoon of vinegar
5-6 drops of thyme, lemongrass, or lemon essential oils
Combine all the ingredients to make a paste apply to the walls and the floor of the microwave with a soft cloth or sponge. Rinse well and leave the microwave door open to air-dry for about 25 minutes
Cleaning without chemicals in the laundry
The Aquaball is a meaner, greener, cleaner that is an effective, environmentally-friendly and hypo-allergenic alternative to laundry washing powder and chemical detergents. Meaner: lasting for up to 120 washes and fully reusable (refill pellets are available), the Aquaball (6p a wash) is less than a quarter of the price of commercial washing powders and liquids. It saves water, electricity and time by shortening the rinse cycle and contains its own natural water softener – so another harsh chemical you can do without! It's greener due to its ionic crystals and salts which dissolve easily in water, are biodegradable and non-polluting, unlike chemical detergents.
It's an effective cleaner, with a fresh, natural jasmine and lemon fragrance, that has anti-bacterial properties to destroy both E coli and Staphylococcus. It minimizes colour fading, reduces damage to fibres, reduces static and eliminates sludging.
Pretreatments for stains – Perspiration stain remover
Use this formula to pretreat ring around the collar and perspiration stains
1/2 cup of vinegar
4 drops of lemon, lime, or eucalyptus essential oil
1 tablespoon of baking soda
Combine all ingredients. Rub the mixture into the stains with your fingers, a soft cloth, or an old toothbrush launder as usual.
Cleaning without chemicals – Laundry
Perspiration presoak#1 – Try this fresh smelling pretreatment before you wash.
1 cup of vinegar
1/2 cup of lemon juice
6 drops of tea tree essential oil
Combine all ingredients and add to the clothes in a washer full of warm water. Allow to soak for an hour or two, and then wash as usual.
Perspiration presoak#2 – This formula is based on vinegar and is also a stain remover
1 cup of vinegar
1/2 cup of salt
3 drops of tee tree essential oil
Place clothes in washer and add enough warm water to cover them. Combine all ingredients and add to washer. Let clothes soak for an hour or more, then wash as usual.
All purpose stain spray – You can make up bottles of this formula so that it will be handy in the kitchen and bathroom as well as you can carry it around the house.
1/2 cup of vegetable oil based soap
1/2 cup glycerin
2 tablespoons of borax
10 drops of peppermint or tee tree essential oil
1 – 1/2 cups of water
Combine all ingredients in a spray bottle and shake well spray generously over stain. Launder as usual.
Cleaning without chemicals – On the spot stain lifter
This formula will get rid of your stain before anyone can even notice it.
2 tablespoons cream of tartar
2 drops of peppermint, eucalyptus, or lemon essential oil
Water
Combine all ingredients in a small cup, using just enough water to make a paste. Spread the paste over the stain and allow it to dry completely before washing.
Cleaning without chemicals – On the Clothes
Chewing gum – Apply hot vinegar to remove chewing gum from carpets and upholstery. Smaller objects should be put into the freezer; the gum can then be pulled off easily.
Coffee and tea stains – Rub them with bicarbonate of soda and a damp cloth.
Limescale – Good old vinegar triumphs again. If the problem is severe, rub a mixture of borax and white vinegar over the deposit and leave for a couple of hours.
Pet hairs – To remove pet hairs from upholstery, simple put on a pair of damp rubber gloves and slide your hands over the fabric. Voila!
Air freshener – Place one tsp bicarbonate of soda in a spray container and put two tbsps of white wine vinegar and a couple cups of fresh water. When the foaming has ceased replace the spray top and shake very well. (May add two teaspoons fresh lemon juice or essential oil)
Ant repellent – Wipe down the effected area with a solution of half vinegar and half water to keep ants at bay. (Try to keep all sweet products away from infestation area)
Bottle cleanser – To remove sediment stains from bottles, jars and vases half fill with white vinegar and shake well. Leave for a few minutes, and then wash in the normal way.
Burnt pots and pans – Cover the burnt area with equal quantities of water and vinegar. Bring to the boil, remove from heat and soak overnight.
Carpet shampoo – Add one cup of vinegar to five litres of water. Clean the carpet with a soft brush dipped in the solution, but do not soak. In case the carpet colours are not fast; always test on an inconspicuous area of the carpet before using.
Cleaning without Chemicals – Microfibre Cloths
"Microfibre" cleaning cloths and mops don't contain chemicals. Additionally they don't need additional chemicals to work. When you use a microfibre cloth for dusting use it dry  – it attracts dust to the cloth where it stays.
Cleaning without chemicals need not be difficult or tiresome but the benefits are huge.